SAC Alumni Association Gives Back to The Bahamas Diabetes Organization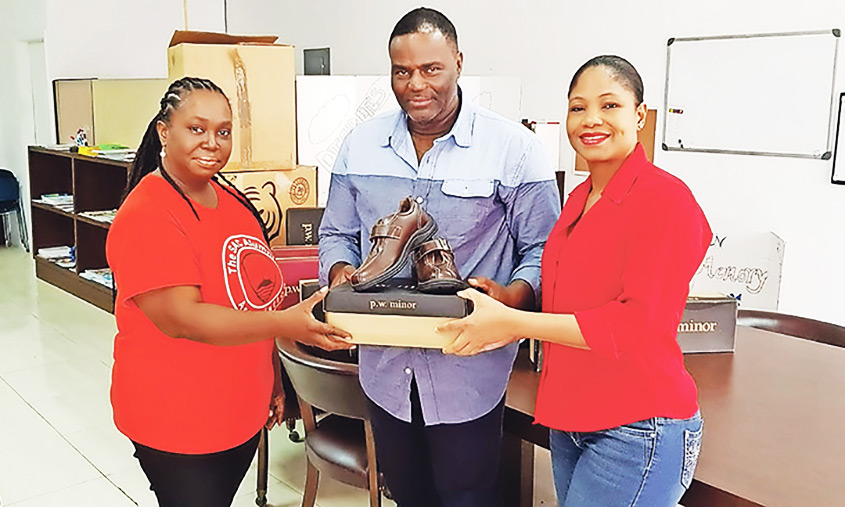 The SAC Alumni Association (SACAA) has started off the year on a high note, making a significant donation to a local organization. As SACAA continues to build on the foundation it began in 2018 , it continues to strengthen it's key initiatives of strengthening alumni relations, supporting SAC, and supporting community .
Toward this end, the alumni President Cherelle Cartwright heard of the dire need of the Diabetes Organization. As Published in a local article in March of 2017 "For over 5 years Diabetes has been considered an "epidemic" throughout the Bahamas. It is the fifth-leading cause of death for all ages locally with a rate of 29.2 deaths per 100,000 persons annually. (this in 2012)."
In 2015 a study was conducted by the IDF (International Diabetes Federation), which showed that 6.7 % of the local Bahamian population, which is about 23,000 people were pre-diabetic, and that 36,000 (9.2%) were actually diabetic. Somehow we are leading the world with a huge amount of diabetics per capita. As Dr. Graham Cates states, " the disease is multifactorial. … lifestyle is one of the leading causes of diabetes, but there is also a genetic predisposition". In the Bahamas genetically we have a likelihood towards diabetes, and add that to our not so great food and lifestyle choices, we are a diabetes "time-bomb".
With this disease having such prevalence, it seemed only fitting to lend a helping hand. Thirty orthopedic pairs of shoes were donated to the Bahamas Diabetes organization. Ms. Cartwright says "These shoes will help persons affected by this disease, as the feet are one of the key areas affected greatly by Diabetes.". She goes on to say that "SACAA will do what it can to support the community."
Pictured from left to right are Jannifer Thurston, SACAA Vice President, Mr. Thurston, Manager at Diabetes Bagamas and Cherelle Cartwright, SACAA President.